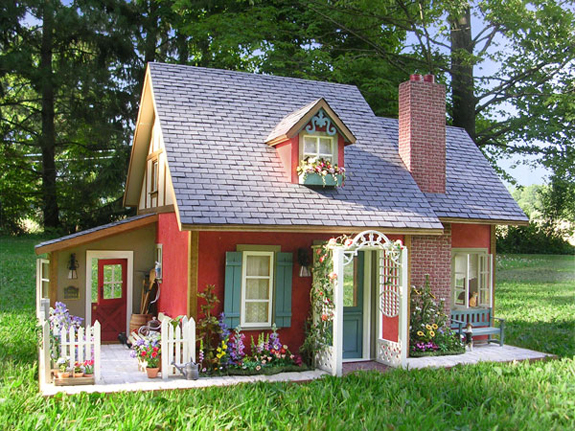 I love the romance of English cottages, and recently figured out why - I grew up on English children's poetry with its images of rose arbors, tea-time, houses with names, and quaint rooms above stairs.

Rose Cottage was also inspired by books and magazines featuring contemporary living in English country cottages and 1920's "Storybook Style" dwellings. The house was designed from the inside out, in part to highlight two special pieces - an English-made iron bed with floral medallions from Kent's Mini Treasures, and a capacious kitchen dresser made by Hank and Eleanor Taylor.
The gardens include several flower beds from Carol's Bloomers, and lots of individual flowers and plants, purchased and home-made.The beds themselves are 1/2" foam set into the hand-painted Magic-Ston walkways, and are removable.

The garden bench is a Christmas ornament from Home Goods. The leaf rake is from Precious Little Things. The rooster is English from Carla Gaustad. The rose arbor, heavily kit-bashed, is from Laser Tech.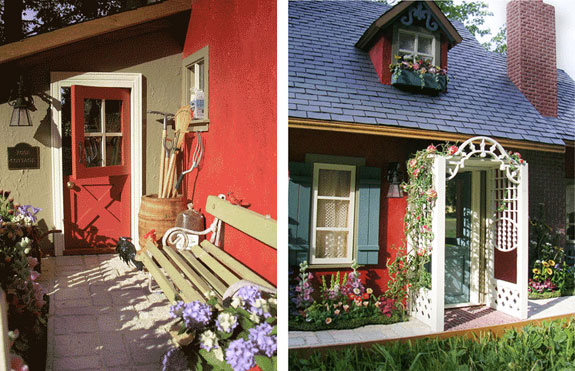 A door leads to the enclosed staircase in the entrance hall. The bathroom with dormer window is at the front of the house. The floor tiles made of Creative Paper Clay were completed on the first floor before the walls were attached.

I was lucky enough to grow up in an Ohio bungalow with a rose arbor by the back door sending heavenly scents to my room under the eaves. My mother, the voice of the English poems, lived out her dollhouse fantasies in full scale.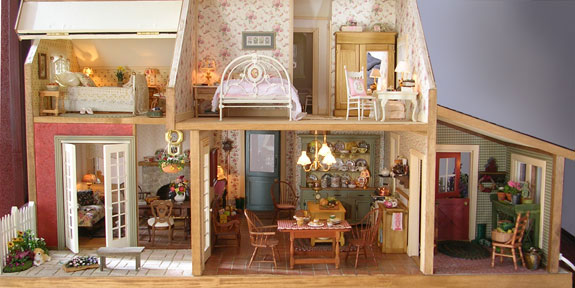 The Smaller Bedroom: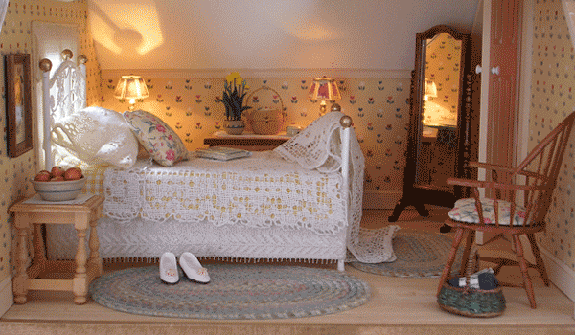 The Bedroom Suite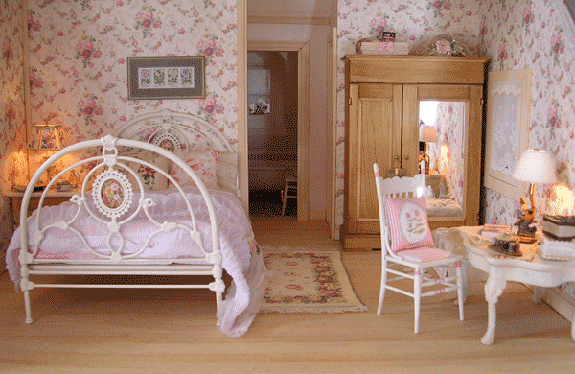 The Rear Porch: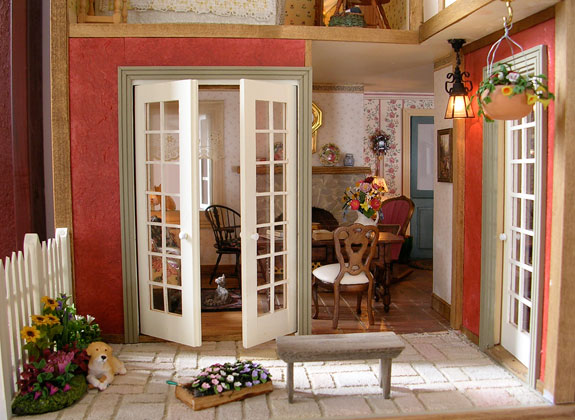 The Living Room: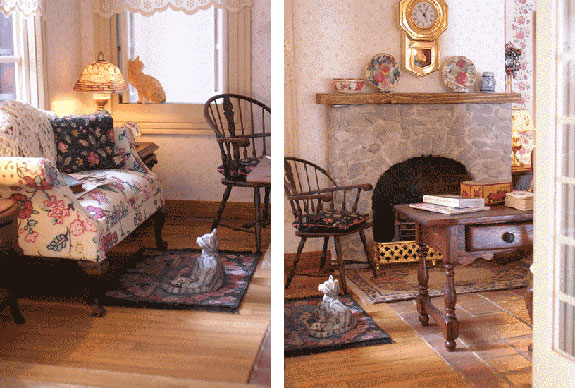 The Kitchen: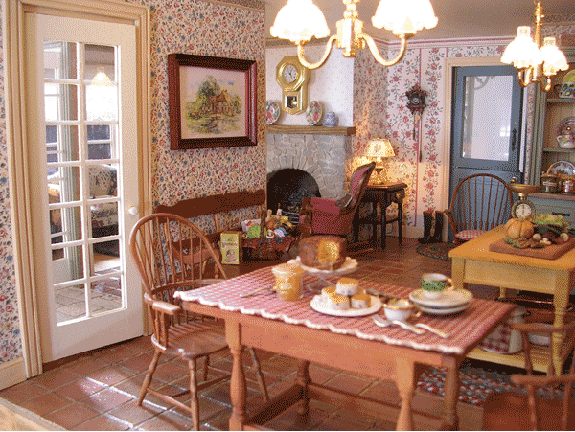 The Desserts: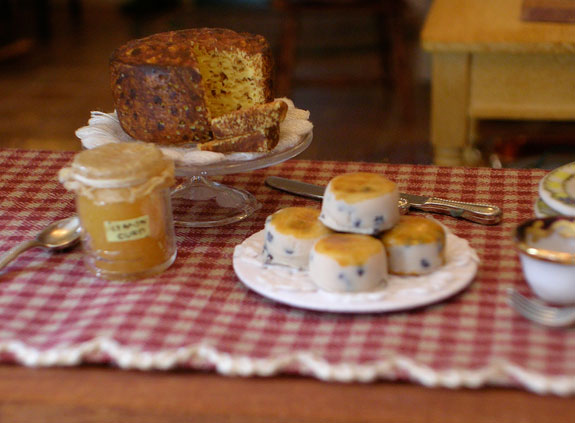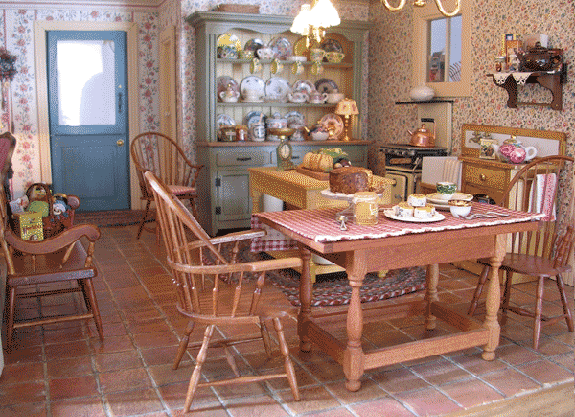 The Attached Shed: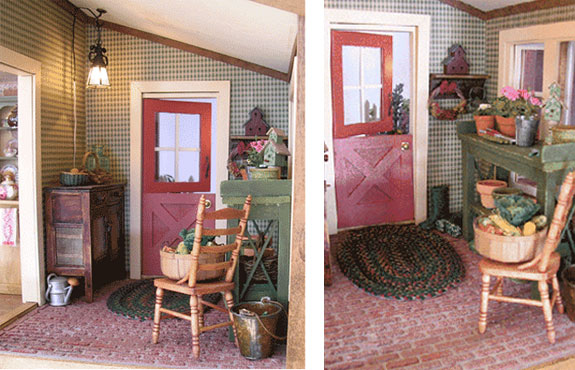 Sources

Books:
The English Country Cottage, Sally Griffiths
Country House, Janetta Hutchinson
Cottages by the Sea, Linda Paul and Radek Kurzaj

Magazines:
The English Home
Period Living and Traditional Homes
Old issues of Victoria magazine