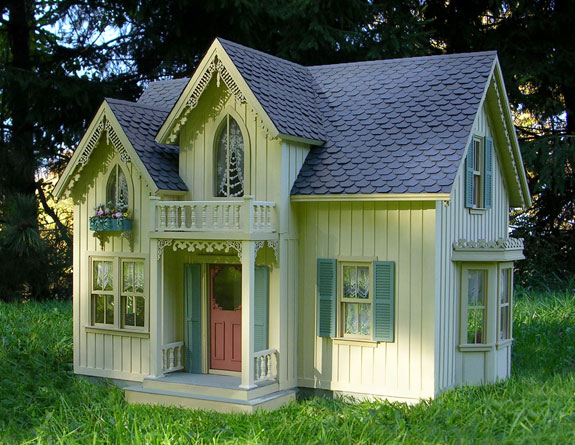 I'd wanted to build a Carpenter Gothic house, so I bought Andrew Jackson
Downing's "Victorian Cottage Residences", first published in 1843. Then we discovered an historic house of that vintage only 4 miles from my home, and I made an adapted version of it.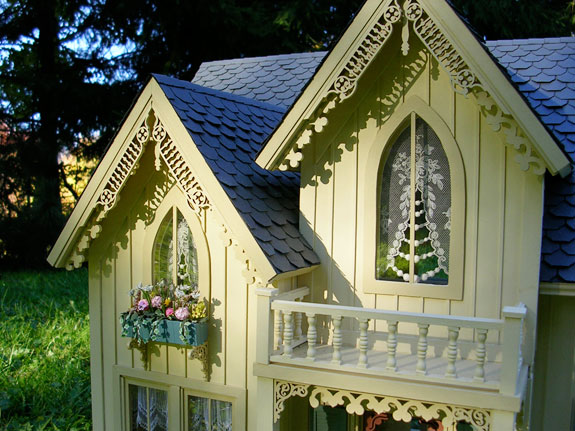 My house has the signature board and batten siding, Gothic windows and gables with "gingerbread" trim and a "slate" roof. The most challenging aspect of the design and construction were the twin gables and the custom-made Gothic windows.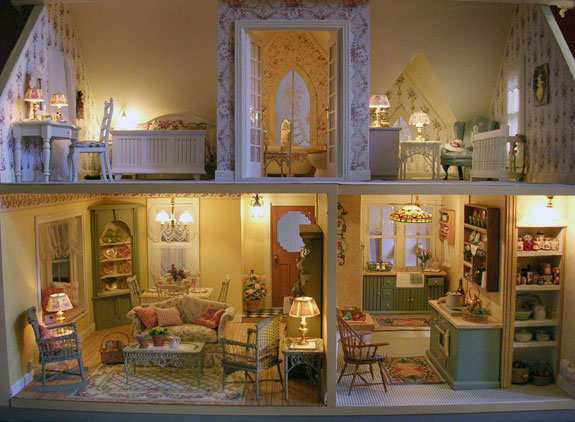 The Living Room: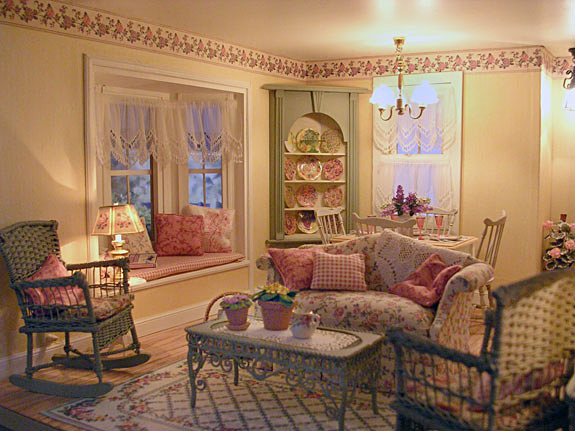 The living-dining room features a window seat in a bay, a corner cupboard (kit-bashed) full of chintz ware (from a Lori Potts kit), a Hank and Eleanor Taylor hutch, and a casual seating area with wicker by Barbara Tate. The rug is from McBayminiatures.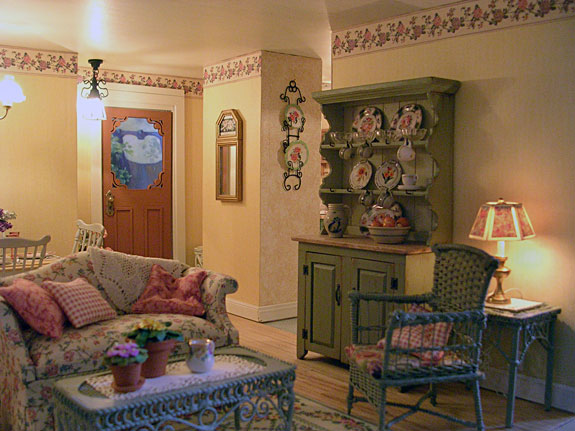 The Kitchen:
There's a pantry under the stairs in the kitchen, rugs made by me, a Kummerow Tiffany shaded light, and a hanging cabinet with hand-painted dishes I made in a Lisa Engler class.

The Bedroom and Bath: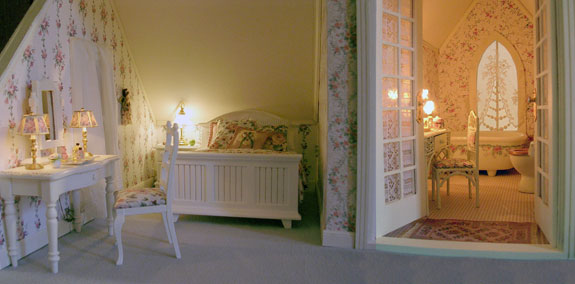 The bedroom is all white and roses, and the bathroom has lace-curtained French doors.

The Sitting Area: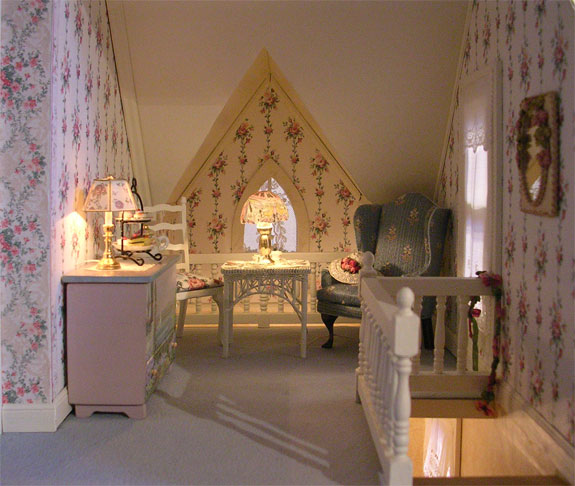 A sitting room overlooks the two-story end of the kitchen. The hand-painted chest is by Ann Brownbridge. The wing chair is by Susan Hoeltge and the hat by Debra Rundle. The gable windows have curtains of antique lace.