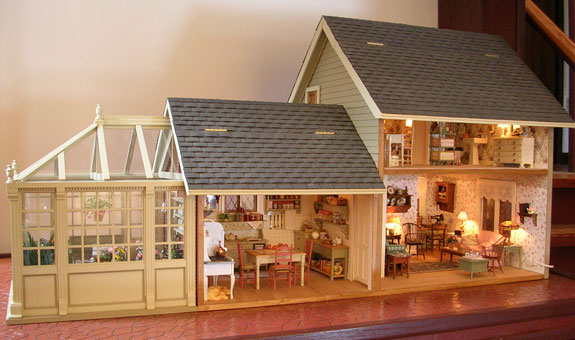 The Quilter's house has a conservatory off the kitchen, much as I imagined in Penelope's house in The Shell Seekers by Rosamunde Pilcher.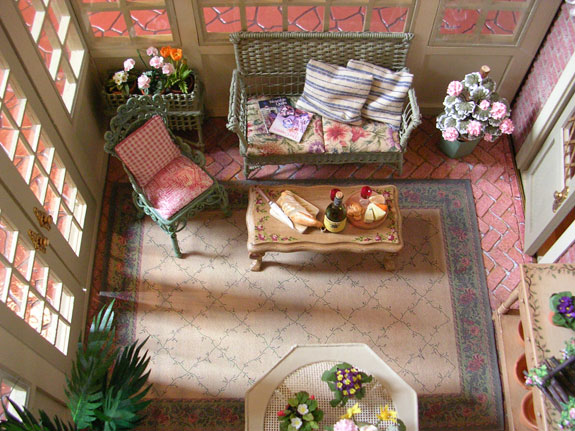 The conservatory is a Houseworks kit.
Kitchen: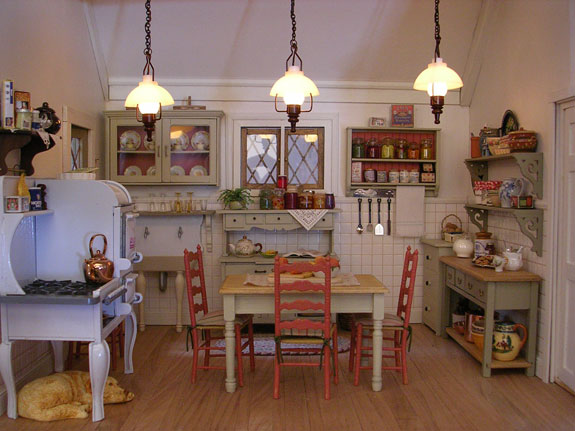 The English kitchen has chairs, table and sideboard built from kits.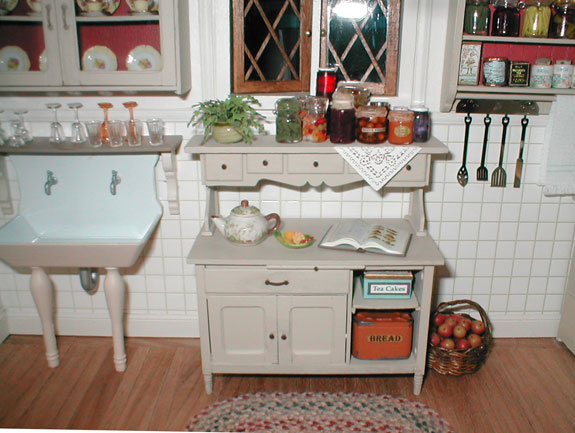 The cabinet under the window and the wall cupboard holding my hand-painted dishes are from a kit-bashed Chrysnbon kitchen cupboard kit. I built the wall cabinet holding canned produce, and the shelves on the right wall.
Living Room: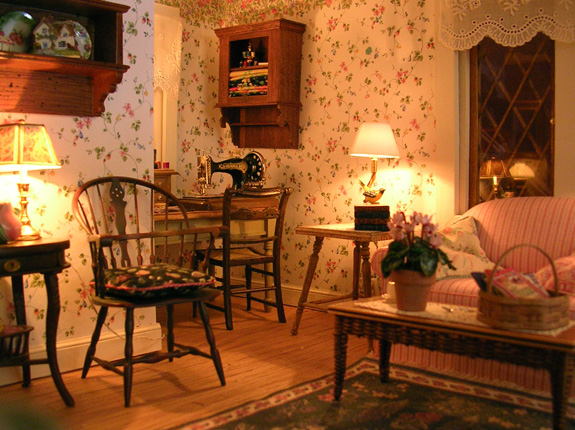 The quilter has her sewing machine in a corner of the living room...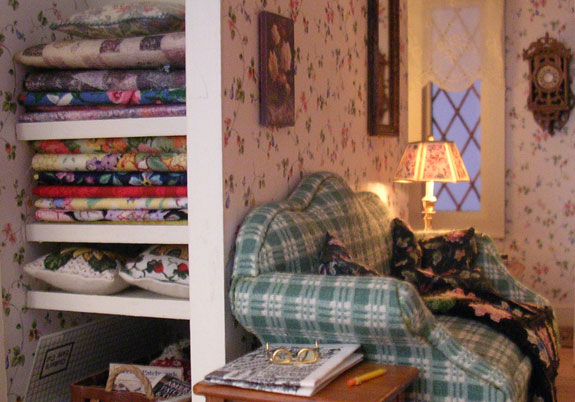 and a stash of fabrics stored under the stairs. Windsor chairs are by Bill Clinger. The wicker tea table is by Barbara Tate and the Tiffany lamp by the Kummerows.
Bedroom: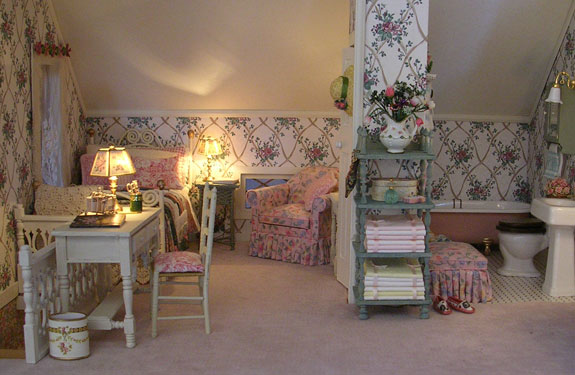 Upstairs there's a combination bedroom/bath. The vanity is a Small Pleasures kit with a Chrysnbon ladder back chair. The easy chair is by Ruth Windheim.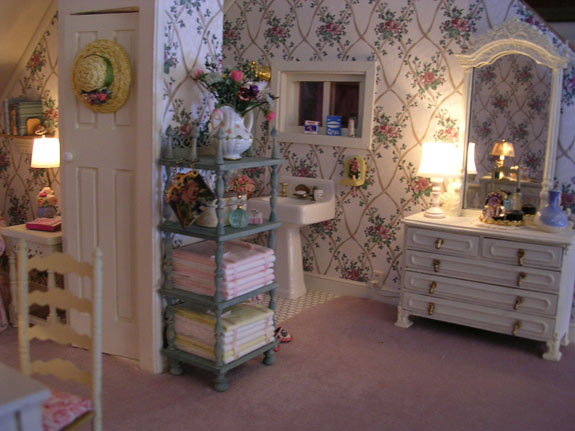 The small etagere was made with "Tiny Turnings" after one I saw in Victoria magazine. I painted the Chrysnbon pitcher with roses to hold the flower arrangement.