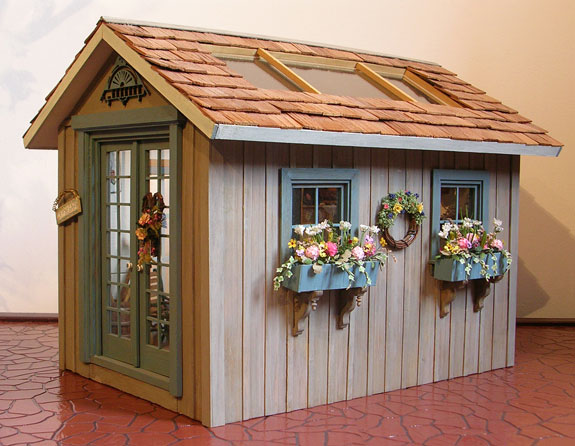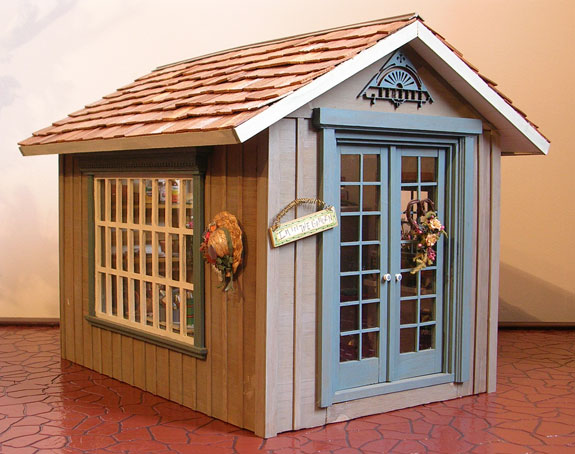 The garden shed was my first scratch-built structure. It has a plexiglass
sky light. Window boxes hold silk, dried and handmade flowers. I built
the potting bench, which was inspired by a Pier-1 ad.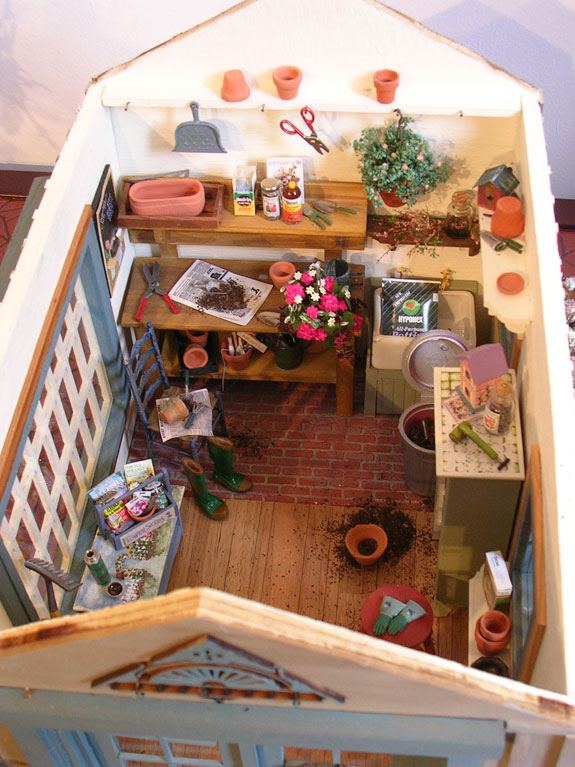 The floor is wood and brick. Many of the interior accessories are painted metal miniatures. Garden products are by Wright Guide and the boots are by the Dolls'
Cobbler.
The Garden: